JASA PEMBUATAN WEBSITE PROFIL UMKM
Bangun citra bisnis Anda dengan website business profile yang elegan, modern dan SEO friendly. Canvas Web adalah web designer Jakarta yang menyediakan jasa pembuatan website business profile premium design sejak 2010.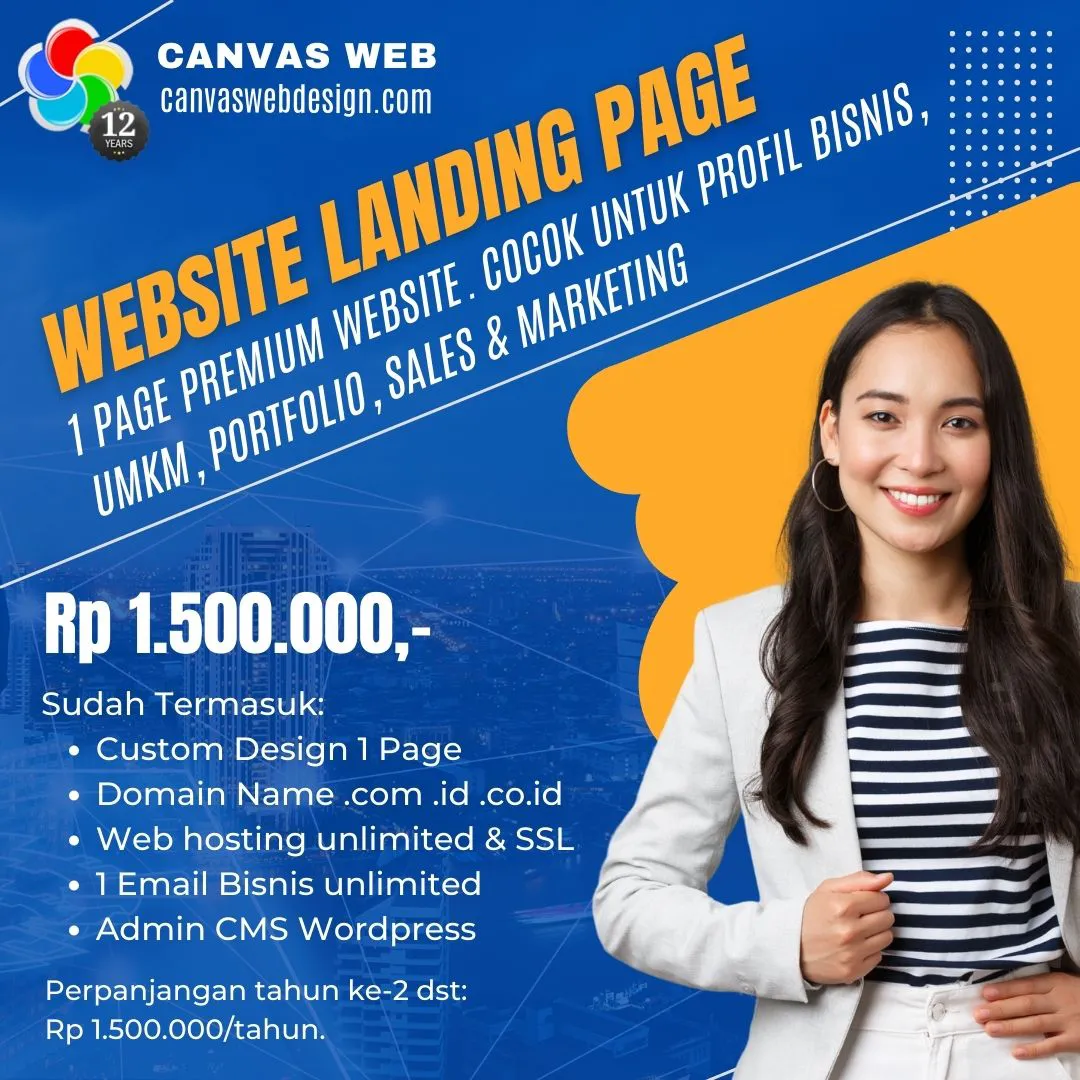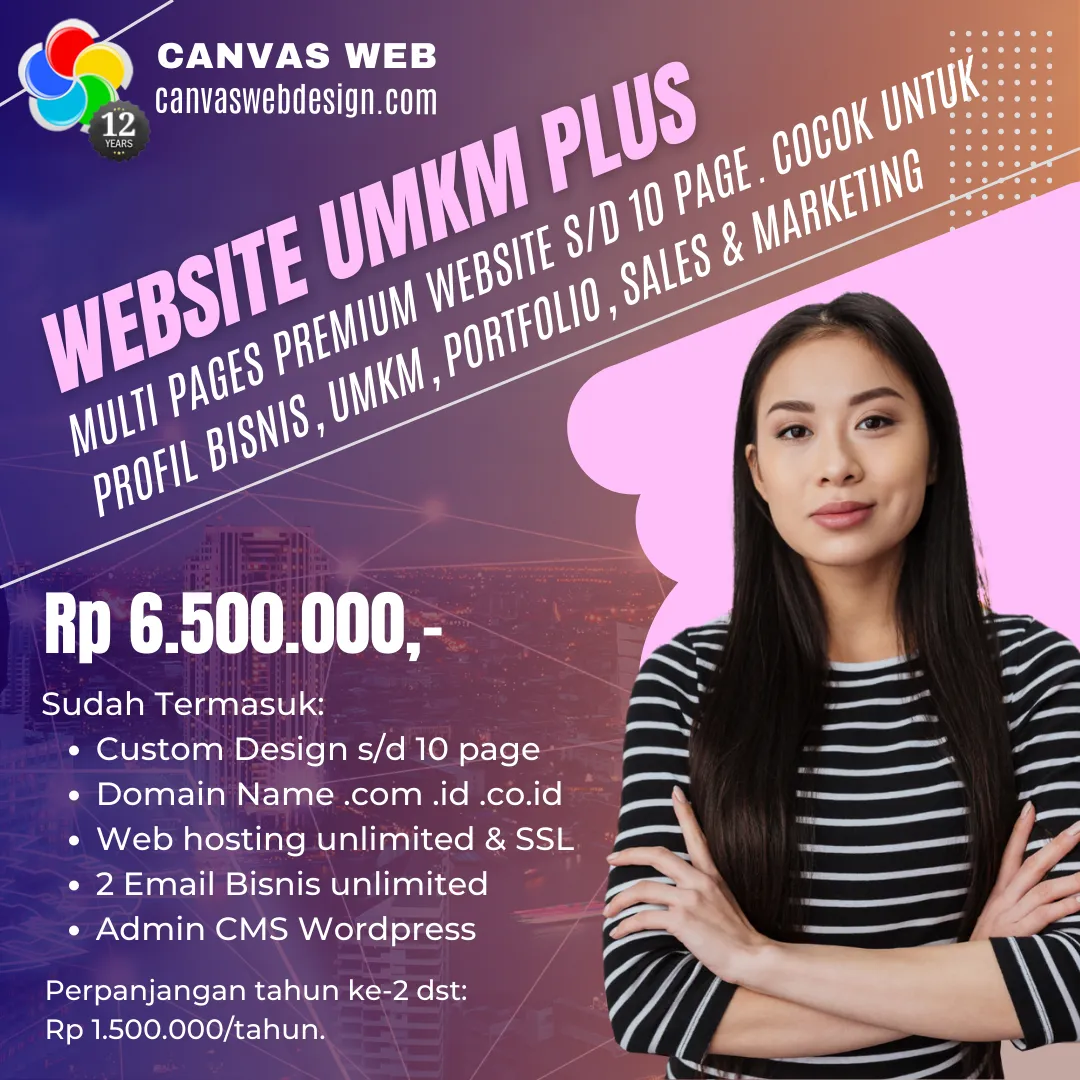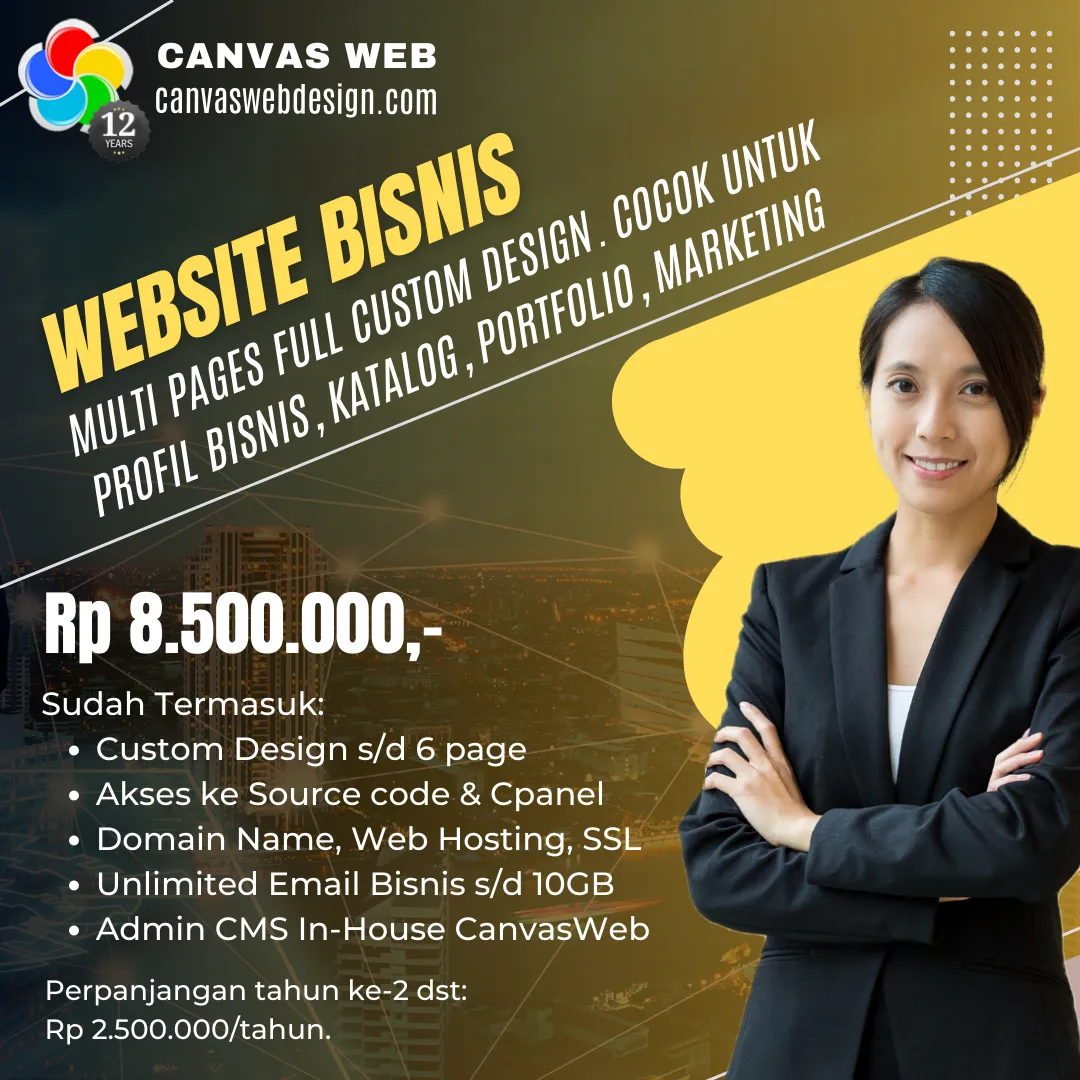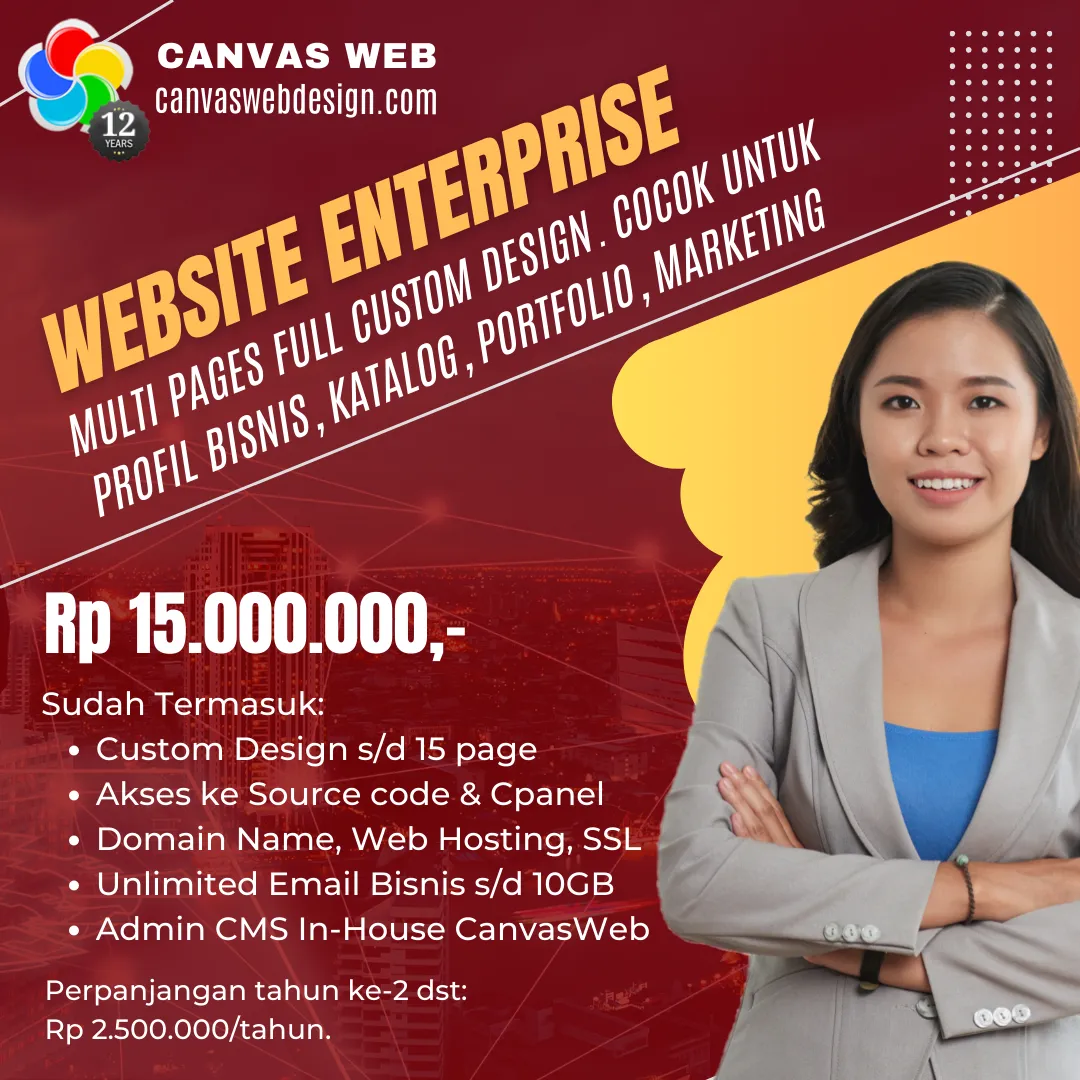 Canvas Web is truly a professional and reliable Partner. With great passion, integrity and easy to work with, we were able to successfully build Complex E-Commerce Websites with Success.

A Trusted Partner you can rely on for creating websites and other digital activities. Keep up the good work!

Really amazing web Design & web developer for Company Profile and Online Store in Jakarta area. Providing good service at competitive prices while CMS machines are made safely and guaranteed. Very good after online service, user guide & web training is always provided on the package. Try it once and you can't go anywhere else.

Good design, competitive price, fast response, full support. Amazing service!
WORDS OF ENCOURAGEMENT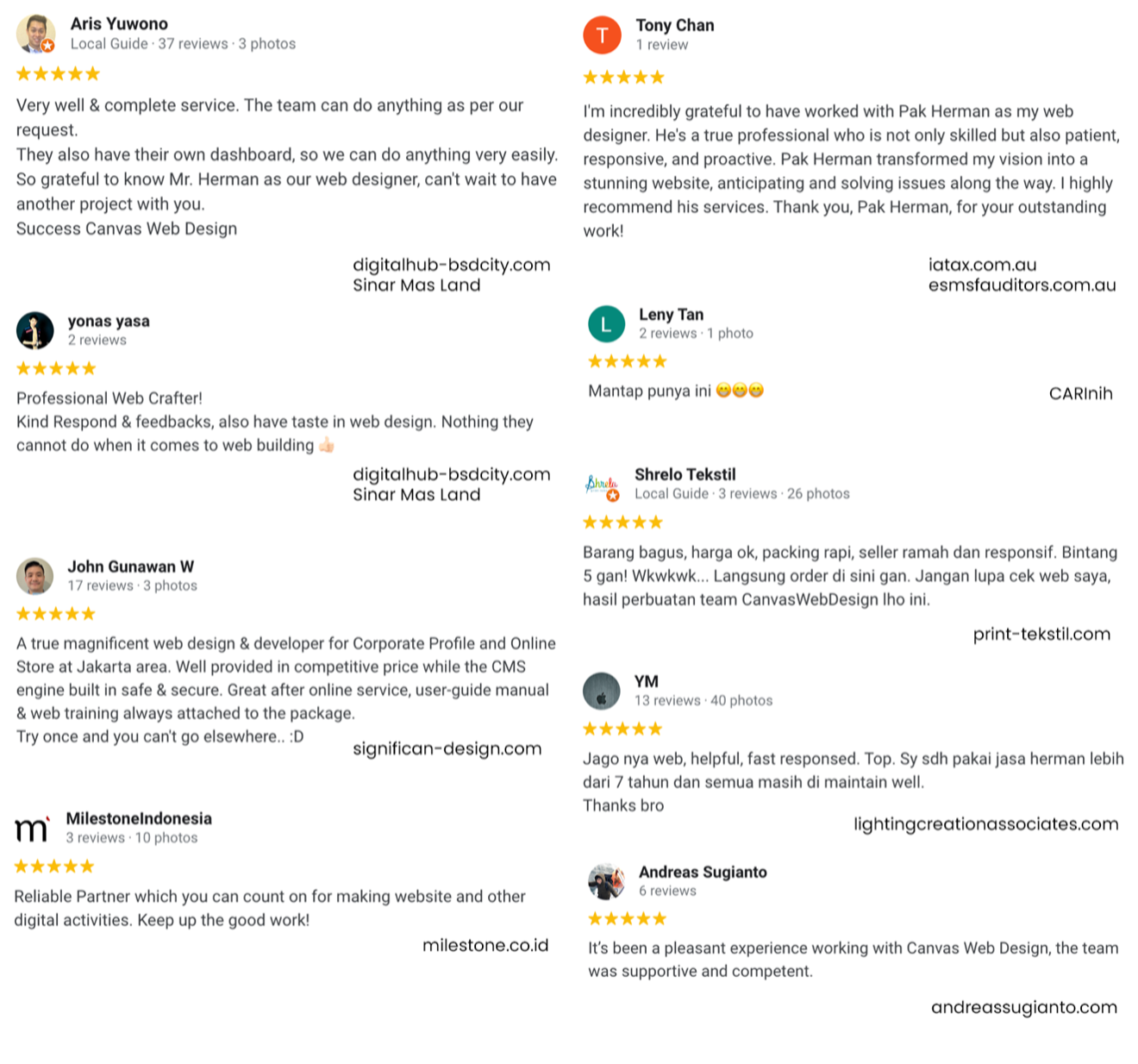 PORTFOLIO
JASA PENDUKUNG
Canvas Web juga menyediakan jasa tambahan untuk mendukung usaha Digital Marketing Anda. Hubungi kami untuk konsultasi gratis.
WEB HOSTING & EMAIL HOSTING
Web dan Email Hosting dengan harga kompetitif. Kami mengelola sendiri server VPS Ubuntu Nginx, dengan akses dan uptime yang baik.
COPYWRITING (KONTEN TEXT) WEBSITE & SOCIAL MEDIA
Copywriting, konten text yang menjual untuk website dan social media Anda.
LOGO DESIGN
Logo Design profesional dengan harga kompetitif untuk website dan usaha Anda.
FOTO PRODUK & PROFIL BISNIS
Foto produk professional untuk Food & Beverage dan Non F&B. Foto profil perusahaan.
VIDEO PRODUK & PROFIL BISNIS
Video produk professional untuk Food & Beverage dan Non F&B, 1-5 menit durasi. Video profil perusahaan.
INSTAGRAM & TIKTOK CONTENT DAN MANAGEMENT
Konten Instagram dan tiktok mulai dari konsep, design, copywriting, hashtag, video production. Diupload secara berkala dan reporting.
META, TIKTOK & GOOGLE ADS
Jasa pemasangan iklan di Meta, Tiktok, dan Google Ads. Pemilihan keyword, Ads design dan monitoring & reporting.
SEO WEBSITE
Optimisasi mesin pencari atau Search Engine Optimization untuk membuat website Anda mudah untuk dicari dengan kata kunci yang sudah di targetkan di Google.

TENTANG CANVAS WEB
Jasa Pembuatan Website Profesional, Web Designer, Backend API, Aplikasi Mobile, Full Stack Developer sejak 2010
Canvas Web menyediakan Jasa Pembuatan dan Design Website Full Stack, Aplikasi Mobile, Rest-API menggunakan In-house Custom Management System (CMS) dengan kualitas terbaik dan harga kompetitif. Layanan kami meliputi Website Perusahaan, Toko Online E-Commerce, Start Up, ERP, CRM, dan Aplikasi Custom Development.
CMS FULL CUSTOM & USER FRIENDLY
In-house Admin CMS yang sangat mudah digunakan, aman, SEO friendly, ringan & cepat, dan dapat dikembangkan lebih lanjut.
DEVELOPER BERPENGALAMAN
Dengan pengalaman pengembangan web selama 12 tahun, Canvas Dev telah membantu ratusan bisnis mewujudkan ide mereka.
Web & App Development dengan Security In Mind
Pengembangan aplikasi dengan mengutamakan keamanan, dengan kemampuan penetration testing sesuai panduan OWASP Top 10.
Technologi Web & App Development Canvas Dev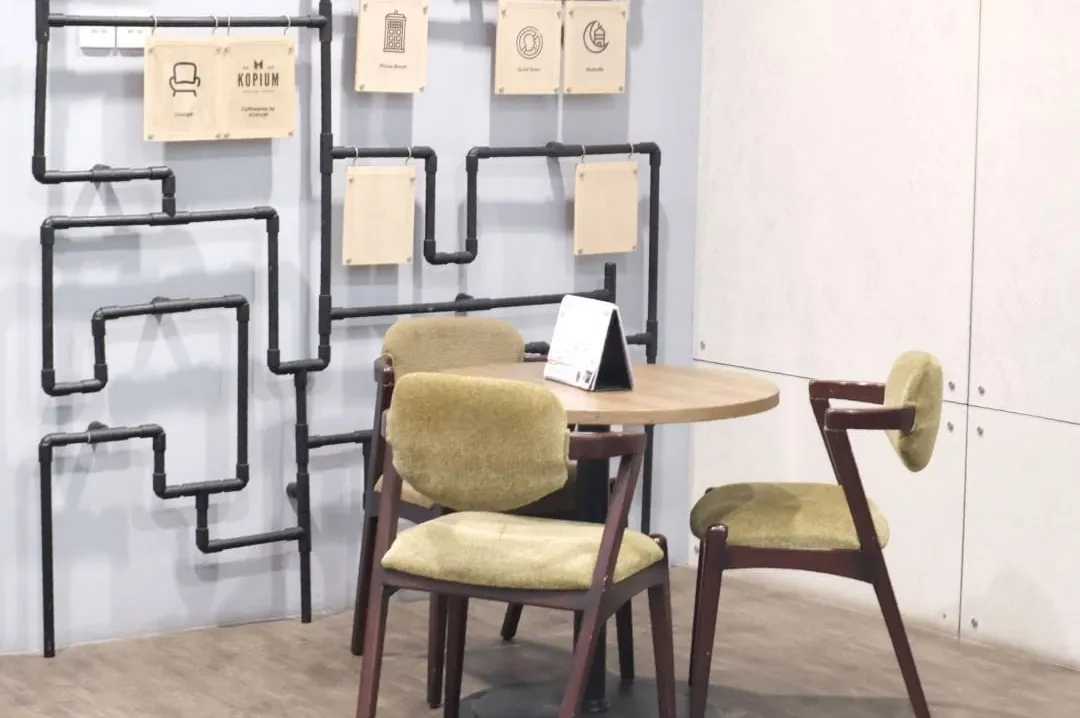 Untuk konsultasi gratis dan mendapatkan informasi lebih lanjut, hubungi kami via WhatsApp/Email.