Canvas Web Project: Marcks Cosmetic
Marcks known as powder with a simple carton packaging with loyal customers. In fact, Marcks powder became the recommended powder by doctors for patients whose faces are problematic.
For decades, the existence of Marcks as a powder safe for facial skin is never faded, although in the market there are now various brands of powder. Today, sales of Marcks powder have reached 10 million units per year.
VISIT LIVE WEBSITE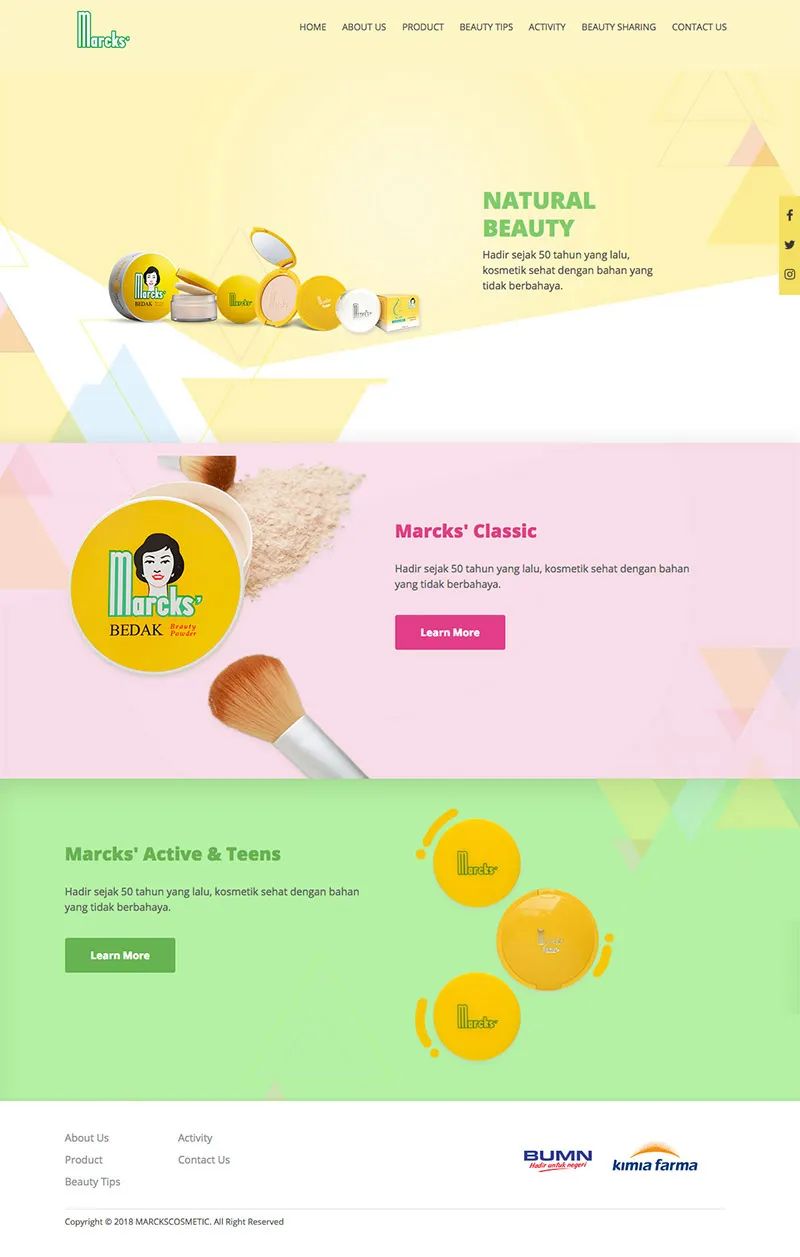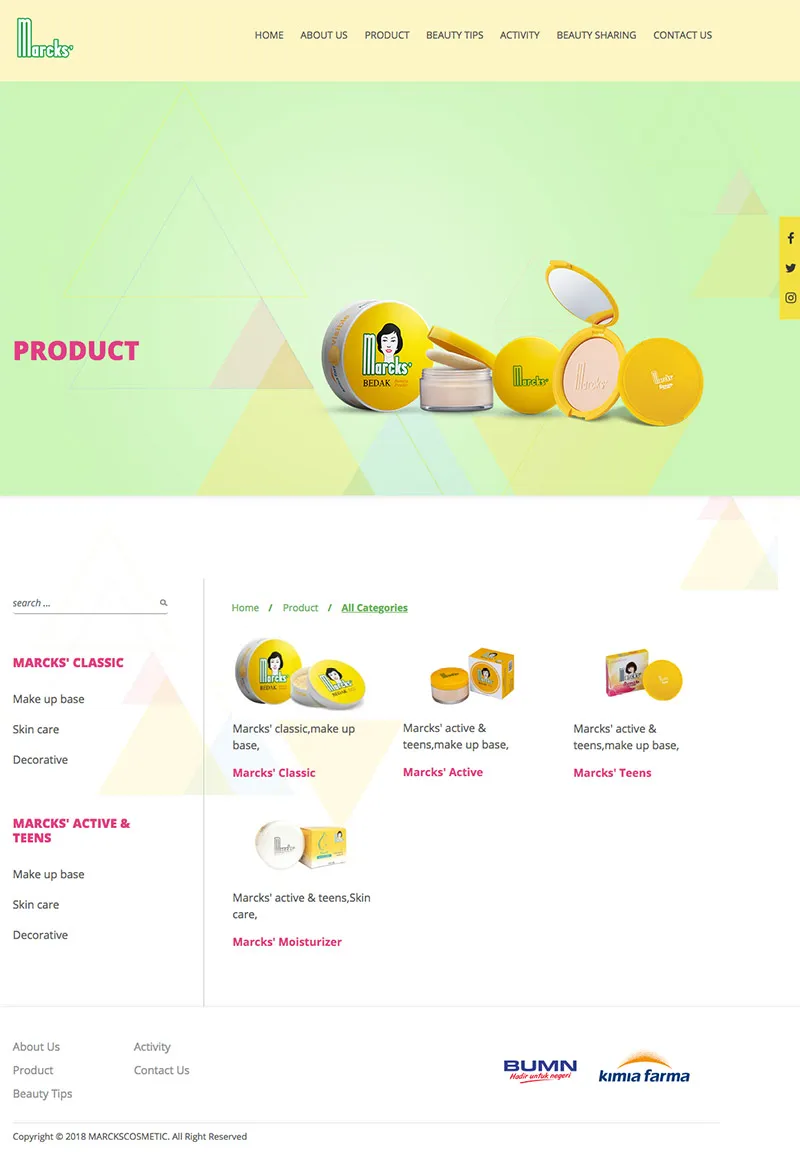 ---