CanvasWeb Project: Suryabirumurni.co.id
PT Surya Biru Murni Acetylene was founded in 1982 and developed rapidly into industrial gas company.
We produce a variety of industrial gases such as Acetylene, Oxygen, Nitrogen, Argon, Carbon Dioxide and Mix Gases. We believe that in the future we can prove ourselves as a reliable business partner with a consistent service. We can supply according to your needs.
Our manufacturing facilities are equipped with machines such as: Acetylene Gas Plant, Factory Liquid Oxygen, Liquid Nitrogen and Oxygen Gas, Nitrogen Gas, Argon Gas and other Gases. Maintenance Workshop of high pressure cylinders (hydro test, the outer and inner cylinder cleaning and painting). Services Maintenance (repair cryogenic tanks, leak detection etc).
VISIT LIVE WEBSITE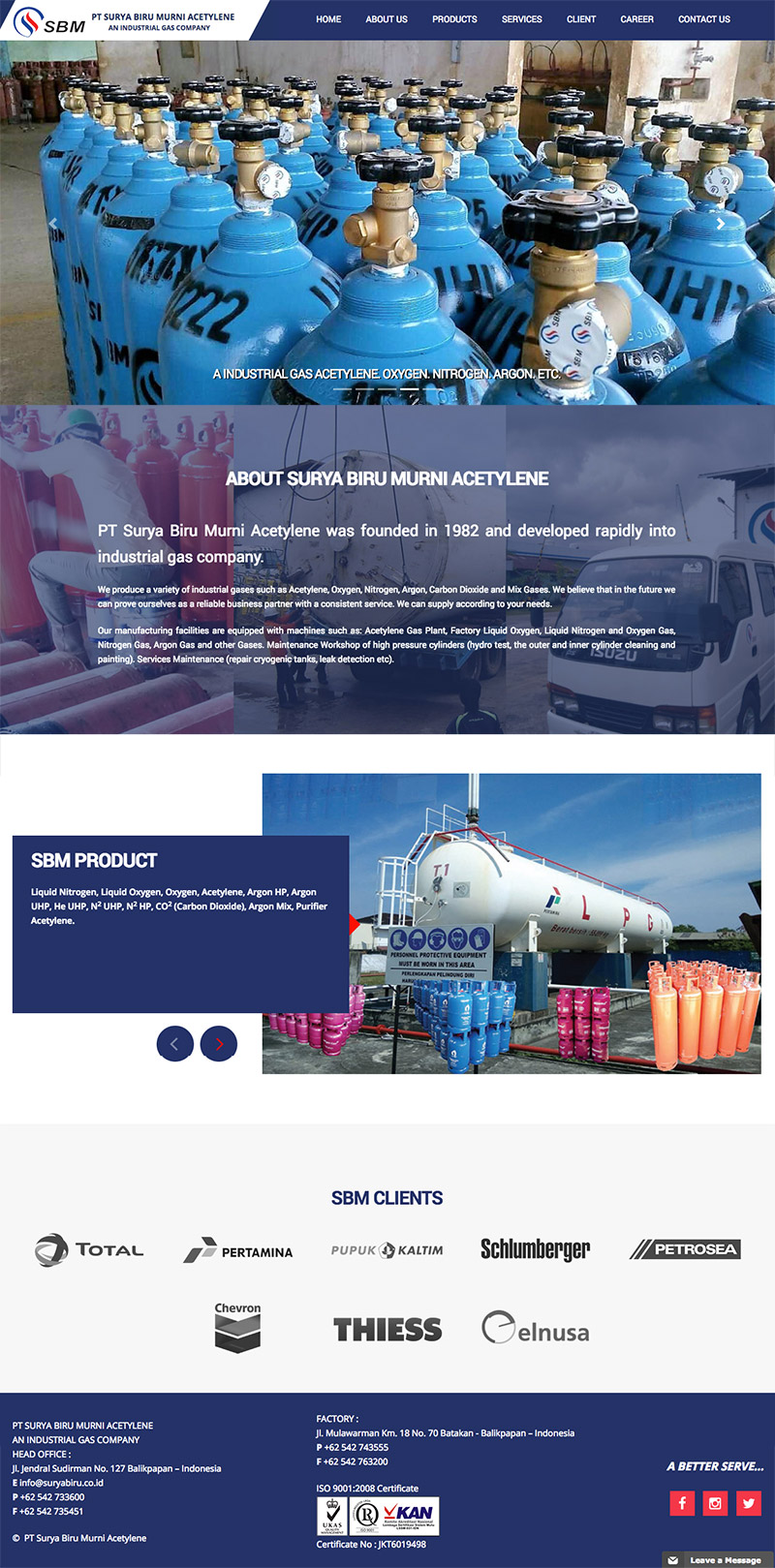 ---