CanvasWeb Project: Laciasmara.com
Imagine a drawer filled with beautifully designed instruments of love, fine lingerie and stylish leather dresses neatly arranged next to each other. Imagine you can open this drawer and always find something in it that awakes your imagination… 
Open Laci Asmara, and you are instantly transported to a time when you satisfied your curiosity freely. Go back there to re-discover thethrill of trying something new, different, fun, exciting, mysterious, possibly a little unusual… something so far you could only imagine. 
Pleasure is innocent, there's no guilty feelings to be had, it's who you are, it's who you should be and it's yours to revel in.  
Be curious. Find out what you like,  discover Love in many shapes and forms: 
Open Laci Asmara and create your very own a fantasy filled adventure. 
VISIT LIVE WEBSITE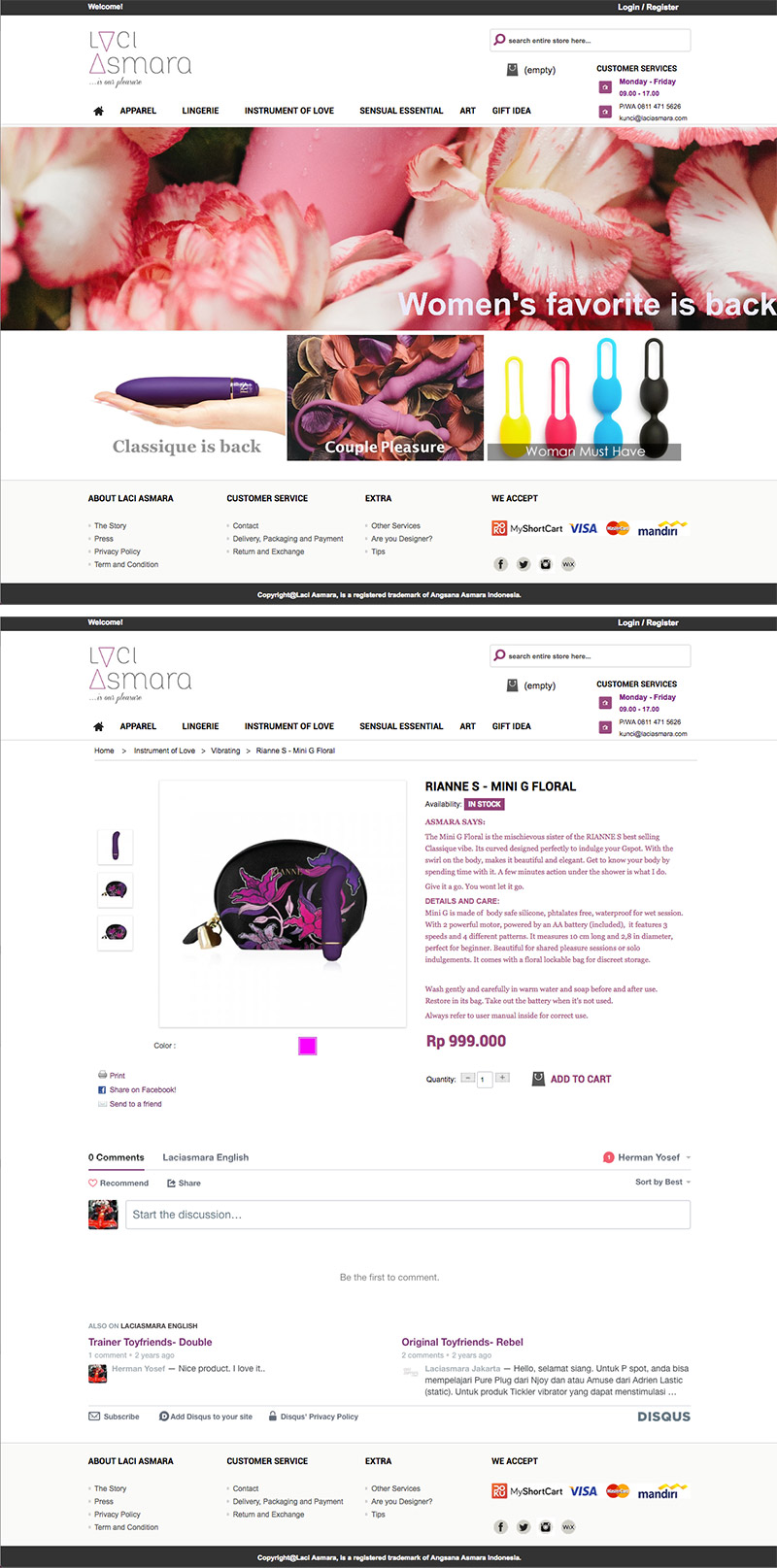 ---