CanvasWeb Project: Gayaspa.com
Gaya spa is one of the best spas in Indonesia which gives you lavish and luxurious comfort in a modern ambience in the central city. A nirvana on earth with holistic ambience in harmony with the six senses, healing your body, mind and spirit.
In the middle of daily routines that consume your time, energy and mind will subconsciously result in imbalance among physical and mental, emotional and spiritual conditions that ultimately cause health problems. It is a must, therefore to restore the balance of the body, mind and soul.
VISIT LIVE WEBSITE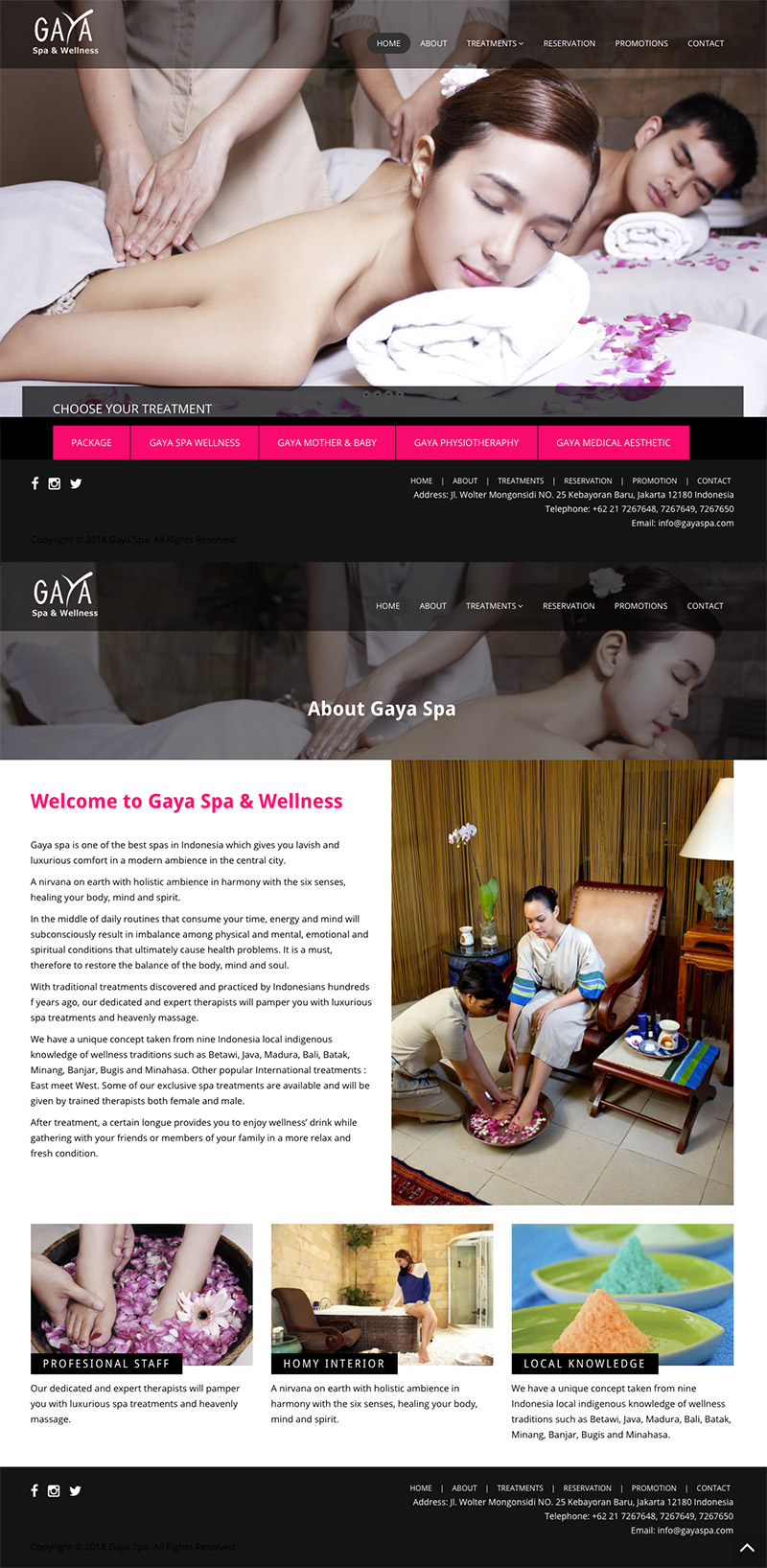 ---